Connecting People to Their Passion
#SAMLife
Your Overall Well-being is Our Priority
We recognize each of us have individual needs, that's why SAM offers a best-in-class benefits program.
Our comprehensive benefits program provides you with flexible and affordable options to help you achieve your personal best.
Our Benefits
Medical
Two PPO plans:
High Deductible Health Plan
Health Savings Account
Health Flex Spending Account
Dental
Annual Preventative Care Service
Orthodontic
Vision
Annual Eye Exam
Contact Lenses/Frames
Income Protection
Company-paid Life and AD&D
Company-paid Long Term Disability
Short Term Disability
Voluntary Life and AD&D
PTO
Generous Vacation
Sick Leave
Holidays
Work-Life
Flexible Hours
Hybrid Work Schedule
Maternity/Paternity Leave
Wellness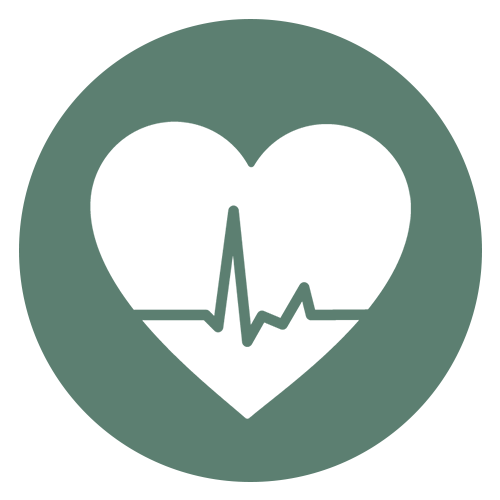 Employee Assistance Program
Mental Health Support
Discounted Gym Membership
Identity Theft Services
Financial
401(k) Matching Plan
Dependent Care FSA
Dave Ramsey Smart Dollar Program
Professional Growth
Tuition Reimbursement Program Licensure Incentive Program Continuing Education Unit (CEU) License Renewal Fee Program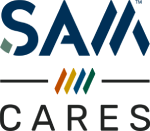 We help families support families. Your life outside of work is important to us. This program is built to help SAM team members focus on critical elements of well-being to take care of themselves and their loved ones so they can keep doing what they do best.

SAM Cares is centered around four pillars.
Financial Wellness
SAM provides the Dave Ramsey SmartDollar program as a free resource to help employees enhance and take control of their finances. Save money, pay off debt, build wealth, and save for the future. All SAM employees are eligible to participate in the program, and the information is confidential. This is for you.
Mental Health Wellness
Your mental health is essential for well-being. We want our employees to put themselves first. Our health insurance plan through Blue Cross Blue Shield (BCBS) offers extensive resources for maintaining and tracking a healthy lifestyle. Employees and their families enrolled in our plan can access this benefit at any time.
Physical Wellness
While SAM hosts softball tournaments and fitness challenges from time-time, employees can always access measurable resources for their physical health through a health insurance plan with us. Manage your habits, score discounts, and reach your fitness goals.
Community Wellness
A core value at SAM. Community is a large part of who we are, and a key driver in why we are successful. Our community wellness pillar places emphasis on working together, volunteering, and giving back to organizations that we believe in.
Never Miss an Opportunity
Not ready to apply? Join our Talent Network. When a new opportunity opens, you'll be the first to know!
Join Our Talent Network